Part 1 of my 2009 Top Music Countdown and Review will be my thorough review of what I consider to be the best of the best for this year. But first, as always, for those albums that didn't quite make the Top 10, here are my honorable mentions for the rest of the Top 25:
25.
Urban Being
by Destrage
24.
Night is the New Day
by Katatonia
23.
Pray for Villains
by DevilDriver
22.
Daylight Deception
by The Bereaved
21.
World Painted Blood
by Slayer
20.
Across the Dark
by Insomnium
19.
Say Hello to Tragedy
by Caliban
18.
When Legends Become Dust
by Conducting from the Grave
17.
Evangelion
by Behemoth
16.
The Mirroring Shadow
by Miseration
15.
Design Your Universe
by Epica
14.
Son of the Morning
by Oh, Sleeper
13.
Sot
by The Few Against Many
12.
War is the Answer
by Five Finger Death Punch
11.
The Infection
by Chimaira
And now, the moment we've all been waiting for. I present you with the Top 10(-ish) Albums in Hard Rock and Heavy Metal of 2009, as chosen by me!
10. Children of the Dark Waters by Eternal Tears of Sorrow
Genre: Melodic Death Metal, Symphonic Metal
Origin: Finland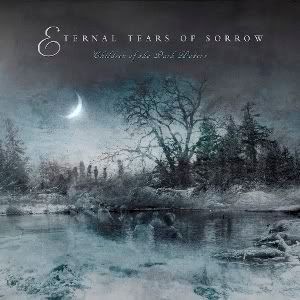 In the world of metal, there are always bands that go unnoticed and are underappreciated. The Finnish melodic death metal scene is the hallmark of this, as seemingly every band that comes from that scene is endlessly compared to Children of Bodom, the only band from the scene to gain a significant worldwide fan base. Thus, bands like Kalmah, Eternal Tears of Sorrow, Mors Principium Est, and many others are never given the chance to excel on a worldwide scale, which is unfortunate, since many of these bands have delivered high-quality releases in the past few years that deserve recognition. Eternal Tears of Sorrow is the latest in that group, with their sixth full-length album,
Children of the Dark Waters
. This album is undoubtedly EToS's best to date, because the band have finally perfected their mix of powerful, driving death metal with haunting, doom-laden melodies. There are very few bands that attempt this brand of melodic death metal, and EToS is one of the best.
Recommended Tracks:
#2 Baptized by the Blood of Angels
#4 Summon the Wild
#7 Diary of Demonic Dreams
#9 Nocturne Thule
9. Sound Awake by Karnivool
Genre: Progressive Rock
Origin: Australia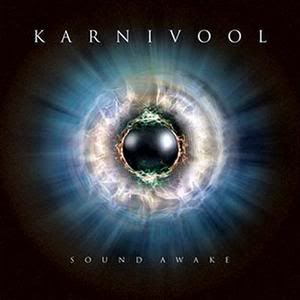 Have you ever experienced the sensation of your brain imploding? Well, I can tell you from personal experience that it's not as unpleasant as you might think. My brain implosion occurred when I heard
Sound Awake
by Karnivool, a band that has proven themselves to be among the most promising young talent worldwide. With a refreshing and vibrant new brand of progressive rock, Karnivool are one of the smartest bands I've heard in a long time. What separates their variety of progressive rock from others is their willingness to avoid formula. Their songs shy away from repeating passages while still maintaining excellent structure. The shorter songs have just as many elements and intricacies as the longer songs, and the band does things with music that make my head spin. I say music here because this has nothing to do with instruments. The songwriting on this album is absolutely phenomenal. I can guarantee that what you hear from Karnivool on future albums will be similarly mind-blowing.
Recommended Tracks:
#1 Simple Boy
#3 New Day
#4 Set Fire to the Hive
#10 Deadman
8. Slaves of the World by Old Man's Child
Genre: Black Metal, Symphonic Metal
Origin: Norway
If you look at the timeline of black metal, controversy abounds everywhere. Almost every band in the scene has experienced some form of conflict that has brought them negative attention of some form. Even Dimmu Borgir, one of the most stalwart bands in the scene, became entangled in an internal battle, with core members Shagrath, Silenoz, and Galder firing bassist I.C.S. Vortex and keyboardist Mustis, and Mustis then filing legal action against the band. However, Galder's other band, his solo project Old Man's Child, is one of the few black metal bands that has consistently released high-quality material while avoiding controversy and drama.
Slaves of the World
is the latest opus of evil to come from Galder's twisted mind, and he really raises the bar on this album, creating compositions that rank among the most unique and memorable in the genre. What really sets this album above the rest of the band's discography is the choice of drummer for the album. Peter Wildoer of Darkane/Pestilence fame really takes this album from solid to astounding with his outstanding skills. Old Man's Child truly has set the standard for symphonic/melodic black metal with this album.
Recommended Tracks:
#1 Slaves of the World
#4 Unholy Foreign Crusade
#6 The Spawn of Lost Creation
#7 On the Devil's Throne
7. The Great Misdirect by Between the Buried and Me
Genre: Progressive Metal
Origin: USA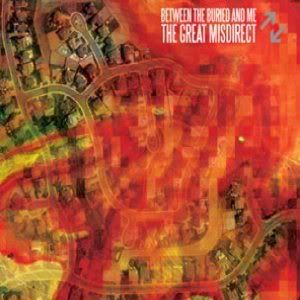 I've already talked about the best progressive rock album of the year in my countdown. But now we get into the best progressive ANYTHING album of the year. Between the Buried and Me drew me in with their last album,
Colors,
which was definitely an enjoyable album and really displayed their skills. But the thing that held the album back for me was that, despite it being a concept album, there was no continuity or flow to it. Well, BTBAM found their continuity with their new album,
The Great Misdirect.
This album pushes the boundaries of progressive metal further than they've been pushed in a long time. With songs changing genres internally and compositions that baffle even the most stalwart music theorist, BTBAM have managed to put together an album that actually feels like a complete album. That is so rare nowadays, and I'm extremely pleased that they pulled it off.
Recommended Tracks:
#2 Obfuscation
#3 Disease, Injury, Madness
#4 Fossil Genera - A Feed from Cloud Mountain
#6 Swim to the Moon
6. Earthsblood by God Forbid
Genre: Metalcore, Thrash Metal
Origin: USA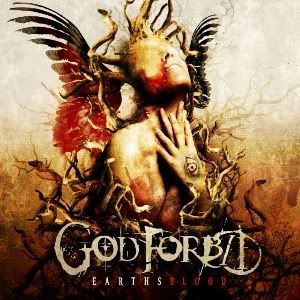 God Forbid have frequently been described by some of my peers as a "hit-or-miss" band, and while I don't agree with that statement, I will admit that I didn't enjoy 2006's
IV: Constitution of Treason
as much as I liked 2004's
Gone Forever
. However, their new album,
Earthsblood
, surpasses both of these albums and all their previous work as well. Instead of delivering a full-on concept album like
Constitution of Treason
,
Earthsblood
just has an overarching theme built into most of the songs. The thing that makes this album excellent is the expansion of sound that God Forbid have added here. Bringing in influences from progressive metal and upping the thrash content significantly, this album breaks many metalcore boundaries and truly shows just how talented God Forbid are. I hope they continue showing this diversity on future releases.
Recommended tracks:
#3 Empire of the Gun
#4 War of Attrition
#8 Bat the Angels
#9 Earthsblood
5. Hordes of Chaos by Kreator
Genre: Thrash Metal
Origin: Germany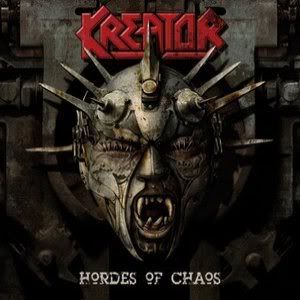 I'm a person who appreciates consistency, and consistency is what makes me think that Germany's Big 3 of thrash have, at this point, far surpassed America's Big 4. The number of disappointing thrash releases from America is at least triple what it is from Germany, without a doubt. Of the German Big 3, Kreator have been the most consistent by far, releasing album after album of straightforward, in-your-face thrash that doesn't compromise on lyrical content.
Hordes of Chaos
follows the vein of its predecessor, 2005's
Enemy of God
, with punishing riffs and solos that melt entire bodies, not just faces. This album is a model of modern thrash that will surely influence the new generation of young thrash bands worldwide. The older thrash bands around the world would also do well to take some lessons from this masterful release.
Recommended Tracks:
#2 Warcurse
#5 Destroy What Destroys You
#6 Radical Resistance
#10 Demon Prince
4. Lullabies for the Dormant Mind by The Agonist
Genre: Metalcore, Technical Metal
Origin: Canada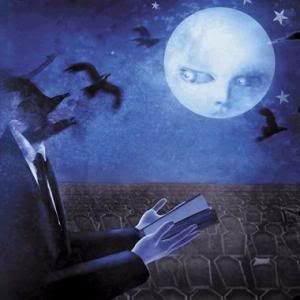 There are plenty of female-fronted metal bands out there that get a lot of spectacle just because they have a beautiful lead singer. However, The Agonist is one band that deserves more recognition for having a beautiful lead singer AND playing amazing music. Taking cues from their countrymen in Into Eternity, The Agonist have added highly technical elements to their songs, including split-second time changes and intricate polyrhythms. The drumming on this record is some of the best I've heard in a long time. Simon McKay really outdoes himself on this album. Alissa White-Gluz's vocals, though, steal the show here. Easily one of the most talented singers in all of metal, her effortless shifts from guttural rasps to gorgeous singing emphasize different parts of different songs perfectly, and the diversity of her screaming styles give her depth that many singers lack. In short, The Agonist are everything that metalcore should be and so often isn't. They have originality, brutality, melody, and technicality in equal measure, and no one is even attempting to do what they do right now. That sets this band far above all of their contemporaries.
Recommended Tracks:
#2 …And Their Eulogies Sang Me to Sleep
#5 Waiting Out the Winter
#6 Martyr Art
#9 The Sentient
3. Vigilance by Threat Signal
Genre: Industrial Metal
Origin: Canada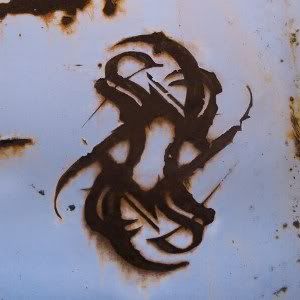 I enjoyed Threat Signal's debut album,
Under Reprisal
, and I knew that they had lots of potential. I never expected what I got with
Vigilance
, though. This album is a genre-definer. In much the same way that Fear Factory's
Demanufacture
became the foundation on which all industrial metal albums were built until now,
Vigilance
sets the standard for all future industrial metal albums. With crushing guitars, tight drums, and Jon Howard's immensely talented vocal prowess,
Vigilance
has everything that an industrial metal fan could want and then some. It doesn't hurt, of course, that legendary ex-Fear Factory bassist/guitarist Christian Olde Wolbers was in the producer's chair for this album, like he was for
Under Reprisal
. Regardless of who's producing, though, Threat Signal are quickly becoming one of the best young metal bands out there, and if they continue to put out albums that are as good as
Vigilance
, they will surely become one of the best metal bands, period.
Recommended Tracks:
#2 Through My Eyes
#6 Another Source of Light
#8 Severed
#11 In Repair
2. The Restless Memoirs and The Isolation Game by Disarmonia Mundi
Genre: Melodic Death Metal
Origin: Italy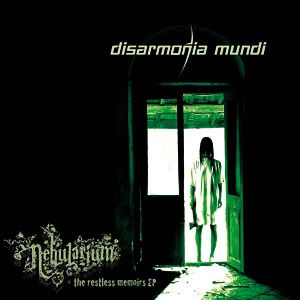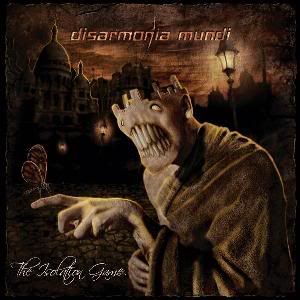 Very few bands have put out two releases in one year that are equal in terms of talent and listener enjoyment. DMX did it in 1998 with his two groundbreaking albums,
It's Dark and Hell is Hot
and
Flesh of My Flesh, Blood of My Blood
. System of a Down also managed it in 2005 with
Mezmerize
and
Hypnotize
(we'll put aside the fact that those two albums were actually a double album split in half). And now, in 2009, we have Disarmonia Mundi releasing both an EP,
The Restless Memoirs
, and their fourth full length album,
The Isolation Game
. What we learn from these albums, first and foremost, is that Disarmonia Mundi functions just fine without Bjorn "Speed" Strid of Soilwork assisting on vocals. Although Speed does appear on at least one track on
The Isolation Game
, Claudio Ravinale is the main vocalist on both releases, and he is finally able to come into his own. We also learn that Ettore Rigotti is one of the most talented musicians and composers in all of Europe, although fans of the band probably knew that already. Simply put, Disarmonia Mundi is the best melodic death metal band in the world that almost no one knows about. If
The Restless Memoirs
was a full-length album, it would occupy its own space on the countdown. But since it's an EP, both releases take one spot on my list. I know, I'm cheating just a bit, but honestly, both of these releases deserve a spot, so they'll both get one.
Recommended Tracks on The Restless Memoirs:
#1 Across the Burning Surface
#2 Flare
#3 Kneeling on Broken Glass
#4 Spiral Dancer
Recommended Tracks on The Isolation Game:
#1 Cypher Drone
#2 Structural Wound
#5 Stepchild of Laceration
#10 Losing Ground
1. Daylight by West Gate
Genre: Hard Rock
Origin: USA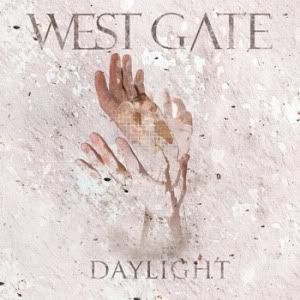 If you are surprised by this, then you don't know me at all. I've been raving about this album since I knew it was being recorded back in January. My ravings only increased in May after I heard the album in its entirety, two months before its release. And when it was released in July, I listened to it for a month straight. You can call it devotion or insanity, whichever you prefer. The point is, there's a reason why this is my top album for the year. I defy you to find me a rock album with this level of maturity and skill from a bunch of guys who just graduated college. I will save you a lot of time and tell you that one doesn't exist. For a band that has only been active for about three years, West Gate already has the musical expertise to take the stage alongside some of the biggest names in rock. If you are a fan of rock music at all, you can't not like this band. They're just too good for any rock fan to dislike them. Without a doubt,
Daylight
is one of my top five favorite albums ever. And things will only get better for West Gate moving forward.
Recommended Tracks:
#1 Bleeding Out
#3 Ordinary
#7 Soul Searching
#10 With Time
And there you have it, folks! Part 2, my categorical awards, and Part 3, the full rankings for 2009, will come later, so keep an eye out for those! In the meantime, if you haven't heard any of the albums listed here, I highly recommend you check them out! If you are a fan of their genres, you won't be disappointed!