So everyone is going nuts about the decade coming to a close and making all their lists of favorite things of the decade. Am I the only one who knows that the new decade didn't technically start until 2001? New decades, centuries, etc. start on the year ending in 1, not 0.
However, since I'm not going to be a total buzzkill, I will indeed make my end-of-decade lists now. I cannot restrict myself to just 10 albums for defining the whole decade, so I'm going to start with 10 artists who made this decade amazing. But first, as I always do, the Honorable Mentions! Here are 10 bands, in no particular order, who had really great decades, as well as my favorite albums by them and why they didn't crack the top 10.
-
Parkway Drive
- These Aussies have done more to advance metalcore than most bands could ever dream of doing. They barely miss the top 10 because they are so young and they only had two big releases. If they can keep this trend going, though, count on them to deliver hugely in the next five years.
Albums to check out
:
Killing With a Smile
,
Horizons
-
Soulfly
- Soulfly started out the decade with the two weakest releases of their career,
Primitive
and
3
. They got much better with the following three albums, but the stigma of the first two remains. I hope Max Cavalera can stick to his current trends on upcoming albums.
Albums to check out
:
Dark Ages
,
Conquer
-
Slipknot
- Starting off the decade in fine fashion with
Iowa
, Slipknot went all over the map after that. Their three releases this decade were all good, but their lack of consistency plagues them. Sadly, that's only likely to continue in the future.
Albums to check out
:
Iowa
,
All Hope is Gone
-
Soilwork
- Soilwork definitely set the bar high this decade, with six excellent releases. My only gripe is that the music they put out changed every time their lineup did, which was often. Soilwork couldn't keep a consistent lineup for more than two years at a time this decade. They need to have their style nailed down in lieu of future membership changes.
Albums to check out
:
A Predator's Portrait
,
Natural Born Chaos
-
Demon Hunter
- Yeah, you all expected these guys to make my top 10. Well, I won't deny that Demon Hunter is an excellent band with four great releases this decade. I will, however, say that their lack of touring is the one thing holding them back a lot. I understand that Ryan and Don Clark had a major creative studio to run, but managing only one tour a year (and sometimes not even that) is hard on the fans.
Albums to check out
:
Summer of Darkness
,
Storm the Gates of Hell
-
Dark Tranquillity
- At this point in time, Dark Tranquillity are undoubtedly the best Gothenburg band of the original group of innovators. However, only one of their four albums this decade displayed much growth. While they were all solid releases, a little more innovation would have been nice. I'd love to see them do that in the future.
Albums to check out
:
Character
,
Fiction
-
DevilDriver
- A band that rose from the ashes of nu-metal's wasteland and destroyed all memory of the much-maligned genre for many. DevilDriver is definitely a great band, there's no denying that. There are just others that did more for the genre than they did.
Albums to check out
:
The Fury of Our Maker's Hand
,
Pray for Villains
-
Tool
- Once you all stop screaming at your computer screens, think about this logically for a minute. Two albums in ten years? From one of the biggest rock bands in the world? Tool is definitely a one-of-a-kind band, but they can't just release albums when they feel like it and expect to remain relevant.
Albums to check out
:
Lateralus
,
10,000 Days
-
Dimmu Borgir
- Without these guys, symphonic black metal would be nowhere near as popular or relevant as it is right now. My sole complaint with Dimmu Borgir stems from the iron hand with which Shagrath and Silenoz rule that band. Shuffling drummers all decade like playing cards, followed by kicking out two of the most important members of the band's creative and musical landscape, does not sit well with me.
Albums to check out
:
Puritanical Euphoric Misanthropia
,
In Sorte Diaboli
-
Between the Buried and Me
- It took these kids the better part of the decade to find their direction, but when they did, they turned out some of the best material of any progressive metal band in years. Expect great things from BTBAM in the future.
Albums to check out
:
Colors
,
The Great Misdirect
And with that, I now give you my Top 10 Bands of the Decade!
10.
Amon Amarth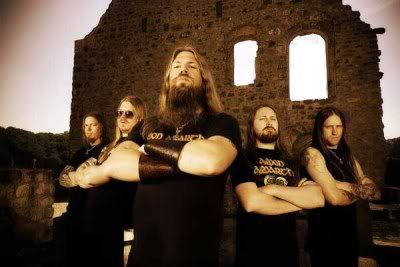 Being the best at what you do isn't always the easiest position to be in. However, Amon Amarth have been at the top of the Viking metal genre since they first formed, and they stay in that spot with comfort and ease. The past decade has been particularly good for them, as they only got better with time. No matter what they do musically, Amon Amarth seem to do it well, and no one can take that away from them.
Albums to check out
:
Versus the World
,
With Oden on Our Side
,
Twilight of the Thunder God
9.
Iron Maiden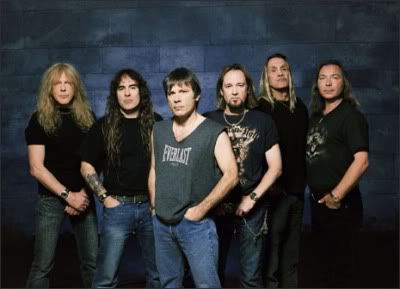 With the exception of Judas Priest, no band has maintained relevance in heavy metal like Iron Maiden. And all it took to revitalize their career this decade was bringing back Bruce Dickinson. Their releases now sound just as fresh and powerful as their earliest material, and even with most members approaching the legal age of retirement, the band shows no signs of slowing down. The most influential band in metal history will not go away, and all metal fans can rejoice in that fact.
Albums to check out
:
Brave New World
,
Dance of Death
,
A Matter of Life and Death
8.
Unearth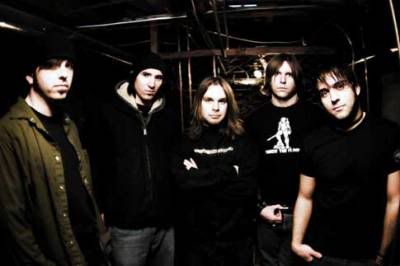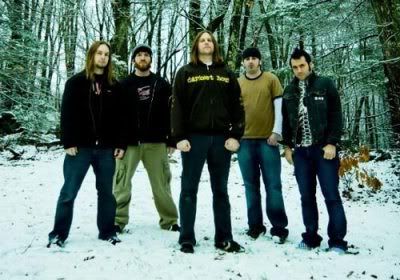 Unearth are the unsung heroes of the Massachusetts metalcore scene. While Killswitch Engage, Shadows Fall, and All That Remains have made more prominent moves and caused bigger waves at various times, Unearth have consistently delivered solid metal releases and crushing live performances. What's more, they have done that while dealing with almost non-stop adversity and struggle. Their music has the technicality and brutality to stand beside some of the heaviest death metal bands out today, and they still attain catchiness and melody with ease. Unearth are, to borrow one of their song titles, unstoppable.
Albums to check out
:
The Oncoming Storm
,
III: In the Eyes of Fire
,
The March
7.
Machine Head
Machine Head are undoubtedly the comeback story of the decade. After being dropped by the label that had signed them at the start of their career and facing a near break-up, Machine Head came back and delivered two albums that will define metal for years to come.
Through the Ashes of Empires
and
The Blackening
are epics on the grandest scale, and thrash will be forever changed by these releases. In all honesty, Machine Head have never released a bad album, but these two albums are essential to anyone who calls themselves a metal fan.
Albums to check out
:
Supercharger
,
Through the Ashes of Empires
,
The Blackening
6.
Scar Symmetry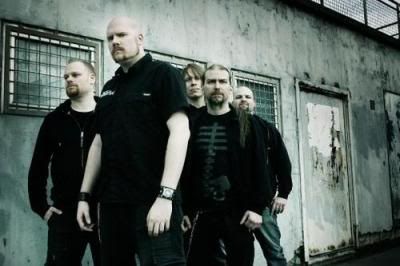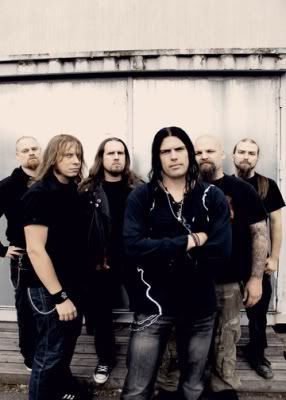 Dragging a dying subgenre back from the brink is usually impossible. But Scar Symmetry did it. Through three amazing releases with one of the best singers ever to come out of Europe, Christian Älvestam, Scar Symmetry reinvented Gothenburg metal and made it something entirely new. And even after Älvestam's firing in 2008, Scar Symmetry were still able to release another amazing album in 2009 with two new singers. The new brand of melodic death metal is here, and the scene is forever changed.
Albums to check out
:
Pitch Black Progress
,
Holographic Universe
,
Dark Matter Dimensions
5.
Cradle of Filth
Even after endless criticism for their entire career, Cradle of Filth have never stopped doing what they do best: creating music that is downright evil. This decade has shown that Cradle of Filth have the staying power of legends. They craft and mold the entire black metal scene at their will, and no matter how many other bands attempt to take the throne from them, Cradle of Filth will always be the kings of black metal.
Albums to check out
:
Damnation and a Day
,
Nymphetamine
,
Godspeed on the Devil's Thunder
4.
Disturbed
No band has done more for hard rock than Disturbed. From
The Sickness
all the way to
Indestructible
, the entire hard rock genre has been revolutionized by this band. David Draiman's harsh vocals and the band's unrelenting musical onslaught are completely unique, and no band will ever be able to replicate their formula for success. Every hard rock band that is popular right now owes a debt of gratitude to Disturbed for making this genre so powerful and diverse.
Albums to check out
:
The Sickness
,
Ten Thousand Fists
,
Indestructible
3.
Lamb of God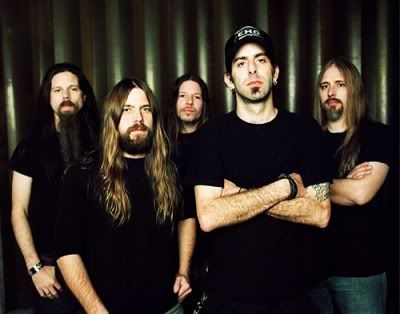 The spirit of metal lives in Lamb of God. Five hicks from Virginia playing the most assaultive brand of music heard in years? There is pretty much nothing more metal than that. And when you add in their unrelenting lyrical content that stirs the heart of rebellion in everyone, you get a titanic force of music that can't be denied, ignored, or stopped in any way. Lamb of God is the very essence of metal.
Albums to check out
:
As the Palaces Burn
,
Ashes of the Wake
,
Wrath
2.
Opeth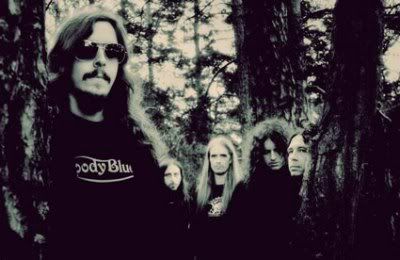 Opeth is genius put to music. What else can you call it? There is no other band that has the level of skill and creativity that they do in the progressive metal genre. You won't find such dedication to craftsmanship anywhere else either. Opeth don't write music, they sculpt it. They paint it. Their artistry is immeasurable. And the creations are only getting more beautiful as time goes on.
Albums to check out
:
Blackwater Park
,
Ghost Reveries
,
Watershed
1.
Killswitch Engage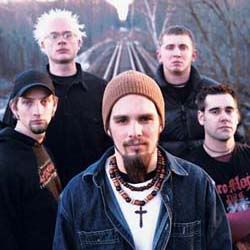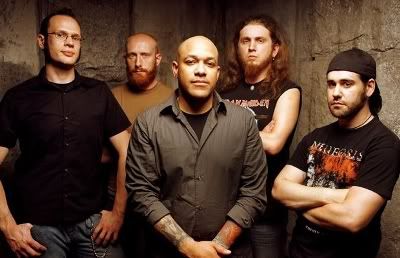 What do you do after you've created an album that defines an entire genre? Well, if you're Killswitch Engage, you create another one, except under the forced conditions of a different singer and drummer. And then you do it a third time, distilling the genre to its very essence while simultaneously expanding its boundaries beyond all previous limits. Killswitch Engage have made the metalcore genre into the beast that it is today. And in doing so, they have made metal into a viable genre that cannot be ignored by the public anymore.
Albums to check out
:
Alive or Just Breathing
,
The End of Heartache
,
As Daylight Dies
Okay, that settles that! Next we will move on to my favorite albums of the decade. That will be a very long countdown, I promise you that. Be ready!